The Festo/LabVolt Electromechanical Training System, trusted for decades by university, technical college, military, and on-site industrial training labs around the world, has been continually expanded to keep up with the evolving demands of these programs. Today, we're pleased to announce the following additions to this robust training and research platform.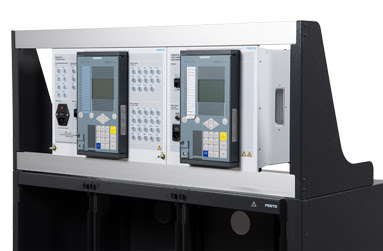 DIN A4 Mounting Frame
A new DIN A4 mounting frame add-on (Model 8136-PC) for the EMS Workstations is now available. It consists of a set of rails and feet that can be easily assembled and installed on top of any EMS workstation. It can accommodate up to three large DIN A4 modules (266 mm wide), perfect for teaching Numerical Protective Relays or other modules using this format.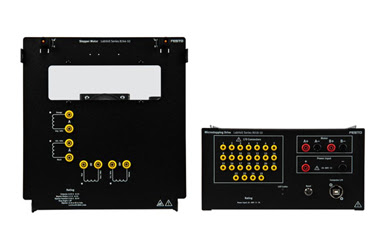 New EMS Stepper Motor and Drive
In order to reduce prices of the EMS stepper motor and drive bundle, we are now releasing two new modules for EMS Workstations. Since these units are optional modules, they do not include any curriculum.
New Versions:
Obsolete versions:
LVSIM-EMS Free Trial Offer
We are also launching a new promotion for LVSIM-EMS, the convenient online simulator for remote learning and lab preparation. Every time you receive an order from a customer that includes any EMS Workstation system or module, you can send them the attached PDF "coupon" to redeem a three-month license for 10 users. For every new order of EMS equipment, customers can get a three-month license for 10 users. Starting April 16th, this offer is valid until the end of 2021. Offer applies to non-LVSIM-EMS users and cannot be combined with an existing license.